Skip to content

Day Opportunities

Norfolk Industries
We exist to provide excellent employment opportunities
Norfolk Industries is a commercial factory producing pet bedding and other products, mainly from recycled materials. We employ people with a range of disabilities and provide a gentle stepping-stone into a work environment for people who have aspirations to work, or want to understand what working feels like but have barriers such as disability or long-term unemployment.
Our manufacturing environment provides a unique range of work experience opportunities where you will be encouraged and supported to work to the best of your abilities. If your aim is to develop your skills for work, then our EVOLVE programme can help with CV building, interview techniques and much more.
Visit the Norfolk Industries website here.
Contact us to arrange a visit, where you can see the work, meet the people and decide if it is for you.
Choose Day Opportunities Norfolk Industries, call 0300 790 0508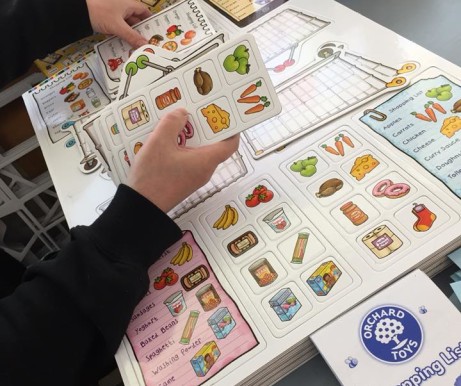 The benefits of

Day Opportunities - Norfolk Industries
Support designed around you, to help you achieve specific goals in your life.

Develop skills for employment and independence on our bespoke Gateway Assured Learning Programme.

Support to address your specific barriers to work.

Opportunities to work to your strengths from a range of work experience options.

Opportunities for bank work.
Day Opportunities – Norfolk Industries

locations
"I like seeing my friends and the staff. Coming to the Hub makes me feel happy."
"We have been learning lots about horticulture and wildlife and have even made our own wildlife habitat."
"I hate being at home every day, I wish I could come more as I get lonely."
"Good company, good food and fun times!"
"I like the Hub it gives me different opportunities and choices."
"Thank you for taking such good care of my father this year, particularly in such difficult and extraordinary circumstances.
"
"Whenever I speak to anybody who is looking for day care, I always recommend Harford Hill and will continue to do so. Thank you, thank you, so much for everything."
"I am really enjoying doing the workbooks."
"My husband enjoys Harford Hill so much he has requested to come an additional day. He gets a bit bored at home. I enjoy having a bit of freedom from constantly caring for him."
"Pine Lodge have a great team. Emma our daughter loves to go as she has a great time and feels very comfortable and content within her surroundings and with staff."
"The best thing that has happened to me in my life, you support me in my own home to be independent and assist me with everyday tasks. "
"I like staying at Pine Lodge because I can choose delicious dinners to eat."
"I have had more joy and understanding from the staff at Harford Hill than in all the while I've been dealing with my husband's dementia. "
"This place is very helpful, I found it fun, doing a variety of jobs, got on well with the friendly staff. "
Make an enquiry about

Day Opportunities – Norfolk Industries

Please complete our enquiry form below, alternatively email or call 0300 790 0508